Written by Miriam Laurovics 
Looking for somewhere nice to wine and dine? Kies Winery got you covered.
Located in the beautiful Barossa Valley, the Kies winery screams vintage and elegance. Shortly after opening their cellar door in 1985, the small cottage was turned into a bustling winery with one main mission: produce quality wine for all to enjoy.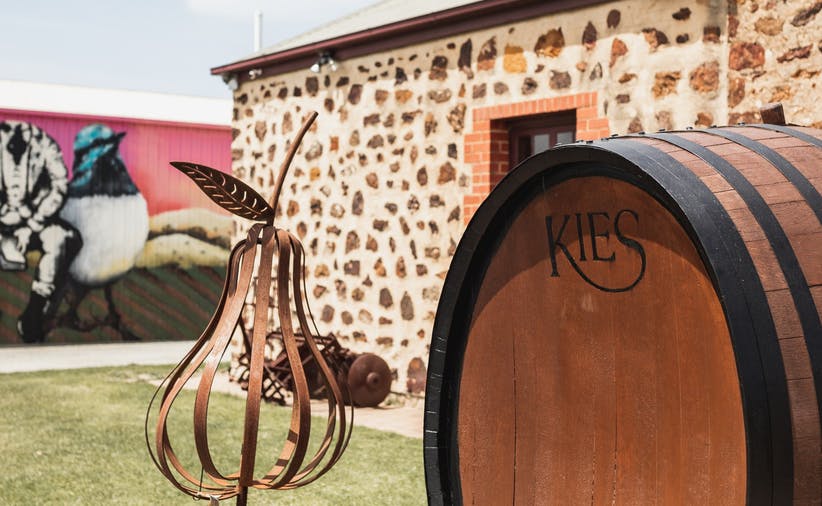 Photo credit: southaustralia.com
The cellar door has been open for 35 years encompassing a friendly, relaxing, and fun environment for anyone who visits. They strive for delivering the best hospitable environment. Kies winery is not only a perfect spot for wine lovers but also has something for people who don't know much about wine.
Jessica & Bronson – The Owners
The Bottli team had the privilege to talk to the 6th generation of the family business, Jessica Kies and Bronson Kies, who spoke about their plans to continue the success, further grow and reach new heights.
After majoring in Multimedia at Adelaide University, Jessica took over the entire marketing aspect of Kies winery. She works closely with all the export partners and manages the entire cellar door.
Jessica mentioned that the business saw a 10% decrease in exports due to COVID-19 and the change in the trade laws with China. However, the family were not too worried as the winery has a lot of support domestically.
In these difficult situations, Jess and Bronson were thankful to see so many people continue to purchase their wines through the e-shop. With this said, Kies wineries saw a 43% online sales increase in April last year.
From the surge of visits from locals, Jessica has been working on having an integrated and automated system in place to keep a track of the customer database, track the orders, and follow up on the delivery.
We also had a chat with Bronson who is the eldest son. He studied viticulture and Oenology at Adelaide University and has completed vintages in other wineries in both the Barossa and Clare.
He loves the wine he produces and believes that "Winemaking is an art and science and the only way of producing great wine is through passion and intuition".
Winemaking for him is a low and slow process and should be given appropriate time. Bronson gave us a grand tour of the barrel hall and explained the process of winemaking and the way the fruit is stored and fermented – a wonderful experience that can be sought when you book a Kies winery tour for only $35!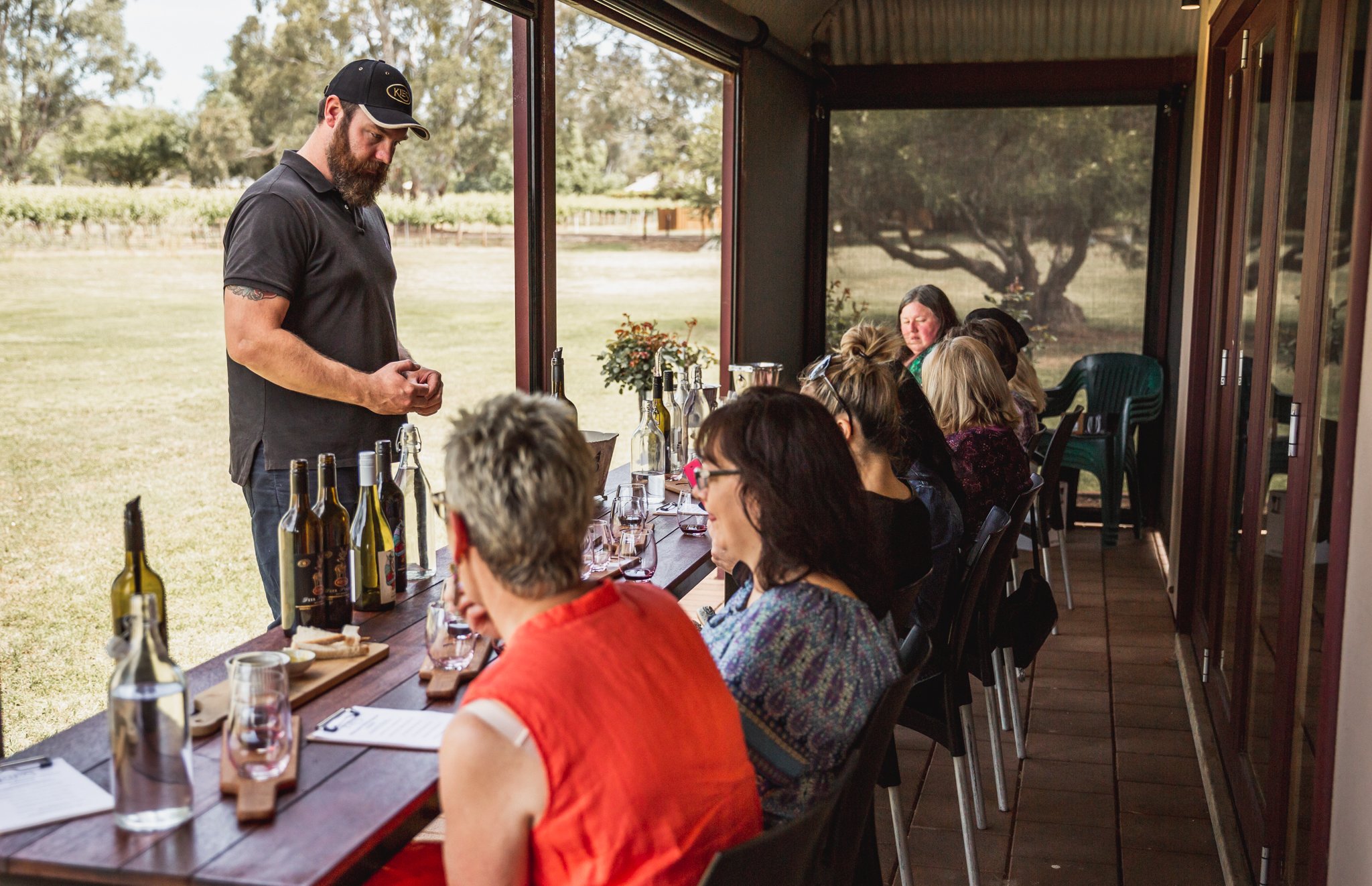 Bronson's ultimate favourite wine is the Deer Stalker Shiraz that has a vibrant purple hue with a raspberry candy aroma and a rounded chocolatey finish – perfect for those who don't fancy the bitterness of wine too much.
Bronson is most thrilled about the 2020 Dedication Shiraz that has a beautiful lavender and floral scent and the perfect amount of char on the palate from the toasted oak. Check out Bottli's website to purchase your bottle.
The Kies family wines take immense care of every customer and their needs. With the increase in the number of people visiting, the Monkey Nut Cafe was born.
The cafe offers a variety of food as well as a kid's menu and play area. They also built a small tea shop showcasing gourmet tea and a magical array of teapots of all shapes and sizes.
Anyone who pays a visit returns with heaps of memories and experiences to talk about. They also cater, accommodate, and organize events, including weddings and many more activities. Check out their website for more information.
Kies winery host winemaking tours, where people get the chance to explore the 57ha vineyard, learn and be inspired with up-to-date wine knowledge and be immersed with the taste of happiness with top-end Barossa wine straight out of the barrel.
Kies wines is a one-stop shop with something in it for everyone.
Enjoy a Kies wine today!
For more winemaker stories follow us on Instagram and Facebook